Jewellery collection is a hobby for many people worldwide; while it can be a hell of a task for others who don't know much about; how to coordinate the jewellery with their outfits.
A single piece of jewellery can transform your entire look with its charm. Too many choices make it challenging to find what suits your outfit best. It's not necessary to purchase a new piece of jewelry every time; you just need to learn the art of mixing and matching jewelry and outfits to look your best every time you step out of your home.
It's not necessary to wear too many pieces together to achieve that fashionista look. Your jewellery can also be cool and comfortable just like your outfits.
Have trouble finding out how to make the best of what you have in your collection? Scroll down for some basic tips and tricks.
1. The Jewellery Matches The Occasion:
Let's begin with the first and the most essential tip. Your piece of jewellery is going to stay with you all day long. So, it's necessary to choose an item that is comfortable and suits the occasion. For instance, bangles, bracelets with charms, or pointed textures are feasible if you need to type at your workplace. Similarly, at parties, or family functions, you need to wear flashy jewellery to suit the occasion.
2. Use Statement Earrings to Highlight The Face:
When in doubt, play with your earrings. A set of statement earrings is enough to grab all the eyeballs towards your face. Ditch your traditional earrings and collect some high-end flashy, geometrical, art deco, and vintage earpieces. Always make sure; you choose earrings that go well with your face type. Wrong-sized or shaped earrings can ruin your final look. Bonus tip: consider your skin tone to dazzle like a pro next time.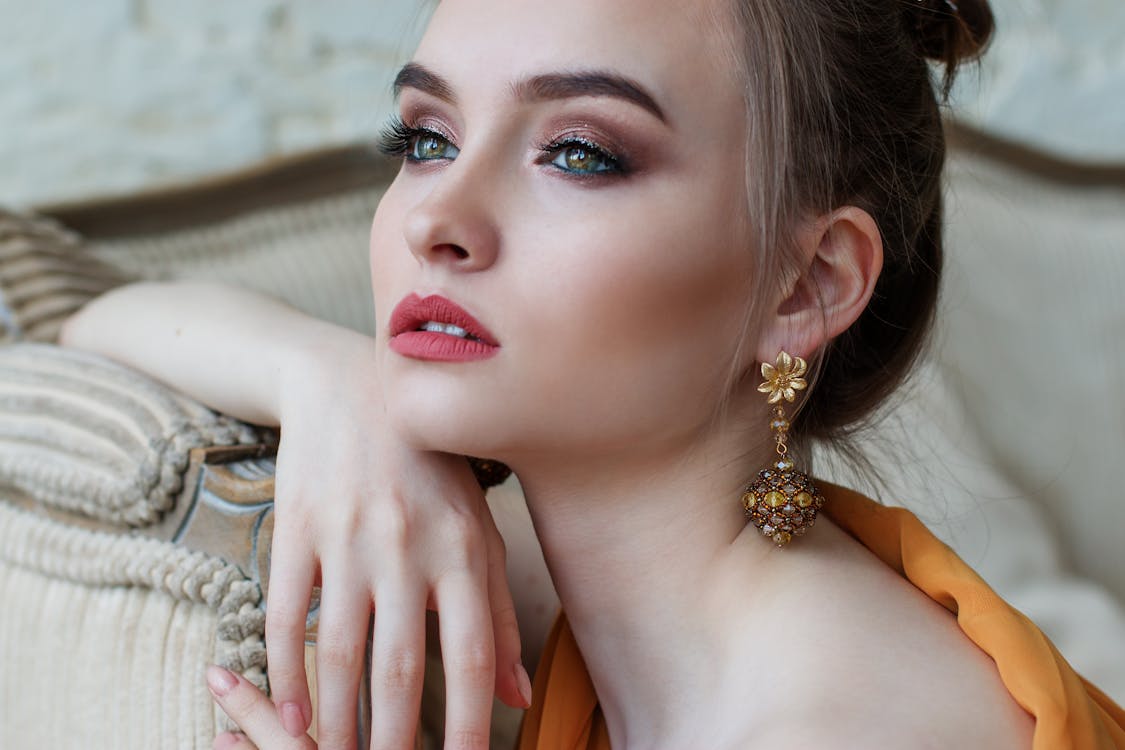 3. Matching The Outfit's Pattern with Jewellery:
Think about wearing gaudy jewelry with colorful prints. Is it helping anyway? Exactly! The prime reason to wear a piece of jewellery is to enhance your appearance. Make a balance between your outfit's pattern and the type of jewelry you are considering for the event. Minimalist jewelry is trending and looks pleasing with almost all types of ensembles. Similarly, you can go for chunky, flashy jewelry with your monochrome clothes.
4. Avoiding Wearing too Much Jewellery:
You must have heard the saying, "too much of everything is bad". The quote applies here too. Avoid wearing anything and everything you have at once. Keep it simple and comfortable. It's not necessary to wear the complete set if you own one. You can choose a bracelet and earrings with one outfit, and a necklace with the other. If you choose to stack bracelets then avoid wearing too many rings.
5. Use a Splash Of Color to Enhance a Dull Outfit:
If you ever get in a situation with a dull outfit, no worries, get a good piece of flashy jewelry. Colorful gemstones are the life saviors at these awkward moments. The splash of colors will make you feel lively. Try to choose some chunky pieces of jewellery to make the best of them.
6. Pay Attention to Neckline When Selecting a Necklace:
The manner of your clothes also matters along with the patterns or colors of your outfit, as well as, the mood of the events. Moreover, Your neckline plays a vital role in choosing the right necklace to coordinate with your ensemble. Long neck chains with pendants look splendid with a deep v neckline, while chokers look outstanding with off shoulders and round necks.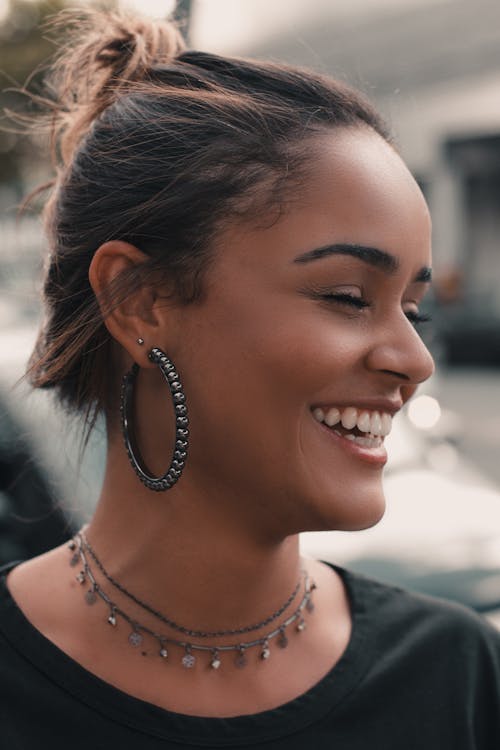 7. Bold Outfit Go with Simple Jewellery and Vice Versa:
While reading all the points stated above, you must have understood the point that balancing is the key to master styling. Never try to exaggerate things. Your LBD needs a hot piece of jewelry whereas, your sequined dress needs to be accessorized with classic vintage chain pendants or classy diamond earrings. Create a fair balance to own the occasion you have dressed up for.
8. Warm Colored Jewellery Goes Well with Cool Colored Clothes:
To your surprise, the tone of your clothes and jewelry also affects the outcome. If you own a set of warm-colored jewelry, choose your outfit with a much cooler tone. This makes a perfect balance for the onlookers. The colors reflect your energy and persona perfectly. Leave a good impression by incorporating this trick.
9. Studs Pair with School or Office Wear:
Your collection of jewelry is incomplete without a good pair of studs. Whether it be rose gold, white gold, yellow gold, diamond embellishes, platinum, or sterling silver stud. You gotta own any of these as your everyday wear. Studs look perfectly fine with formal outfits. Moreover, these look stylish and classy with your school wear too.
10. Don't Be Afraid to Mix It Up:
Fashion is all about experimenting and playing wild with your imagination. There are no standard rules if you want to find your signature style. Keep mixing and matching till you get what reflects your inner self the best way possible. It takes years to achieve the perfect sense of style. So never be afraid of judgments.