What is a CSR Position | Customer Service Representative Job Description
Let's know What is a CSR Position. Working for a call center may seem like an easy 9-to-5, but it actually requires a lot of multitasking, organization, patience, and friendly customer service. A C.S.R is responsible for providing a positive customer experience through effective communication. They listen to customer concerns, solve problems, answer questions and solve complex problems. To become a CSR, you have to have a Bachelor's Degree in Business, Communications, or Marketing, and also strong customer service ability and the skill to focus for long periods of time.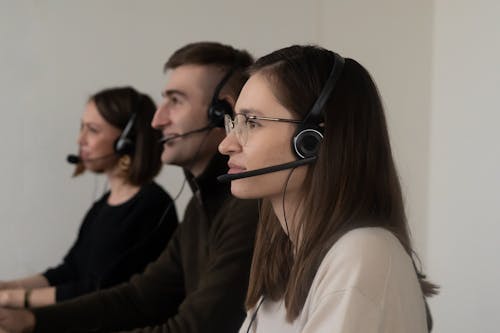 There are many reasons why business process outsourcing services are beneficial. One reason is that they can help to improve efficiency within a company. This is because outsourcing can help to free up time for employees to focus on other tasks. Additionally, business process outsourcing services can help to improve customer satisfaction. This is because outsourcing can help to ensure that tasks are completed in a timely and accurate manner. Finally, business process outsourcing services can help to save company money. This is because outsourcing can help to reduce the need for a company to hire additional staff.
1. Required skills
2. Obligations
3. Type of work
4. Salary
5. Career paths
1. Required skills
CSRs are friendly faces who have to interact with all important customers by phone, chat, and in person. They are the face of the company that helps establish and maintain relationships with customers. Good or bad customer service can make or break a business.
It is essential to understand the skills required for a CSR to succeed. Each job has certain specific traits and skills that are necessary for success. The skills that are most important to a CSR are communication, English or foreign language skills, customer support, and also sales skills.
2. Obligations
As you would expect, CSR must be kind to the customers and have good communication skills. CSR must also be knowledgeable about the products they sell and be happy to help you at any given time of day. CSR should be quick to respond to customer concerns and always be courteous. Finally, CSR should have to have good computer skills and should be able to explain technical details to customers.
Among the roles that CSRs play are answering customer questions and solving their problems. These representatives listen to customer concerns and answer questions, either in person or over the phone. They also help customers complete transactions, such as making a purchase or getting information.
3. Type of work
Customer care representatives work in a variety of environments, including work-from-their-home situations. Most C.S.Rs are like independent contractors, not company employees. They usually work part-time or full-time and they often have the option to choose their own hours. So the work environments for them and their work situations are different.
A C.R.Ss is a person who provides service for an organization. This may include answering phones, assisting customers, providing advice or processing transactions. Some customer service representatives also sell products. Other job positions can be front office, back office, support, or administrative.
4. Salary
The salary for customer service representatives ranges from $10,000 to $30,000 per year. As with most professions, experience is very important. Top C.S.Rs earn $35,000 or even more per year.
Another study reports that the average salary for a C.S.Rs is about $24,000 per year. However, the average salary for C.S.Rs can range from $18,000 to $60,000.
5. Career paths
Most of the companies that offer customer service jobs offer both entry-level and more advanced positions. These companies often offer opportunities for advancement through promotion and advancement.