This is the perfect time to build your own name and start a freelance business because Remote work provides the most flexibility. Despite the fact that there are many other jobs available online, the expansion of online brands ensures that the eCommerce virtual assistant service always comes out on top.
For their everyday responsibilities, many eCommerce businessmen look for low-cost solutions. They want to scale their businesses and run them more effectively. As a result, a growing number of entrepreneurs are hiring virtual assistants (VAs) to manage their eCommerce tasks.
What is an eCommerce Virtual Assistant?
 An eCommerce virtual assistant (EVA) is an online service provider that aids firms in managing their daily tasks. Contrary to what many people think, online services encompass far more than only administrative tasks.
No prior experience is necessary, and virtual assistants enjoy exceptional job stability and pay. As more businesses adopt remote working practices, the demand for VAs is only growing. Businesses are changing, and the CEOs have embraced the shift by employing VAs to relieve them of some duties. A successful company always has a virtual assistant (VA) managing the daily work in addition to the actual staff.
If you plan on starting a VA business, you could not have done it at a better moment. We will assist you in starting your career as a VA. This blog will serve as your introduction to the world of VAs, and we'll provide you all the information you need to get going right away.
This blog will serve as your introduction to the world of VAs, and we'll provide you all the information you need to get going right away.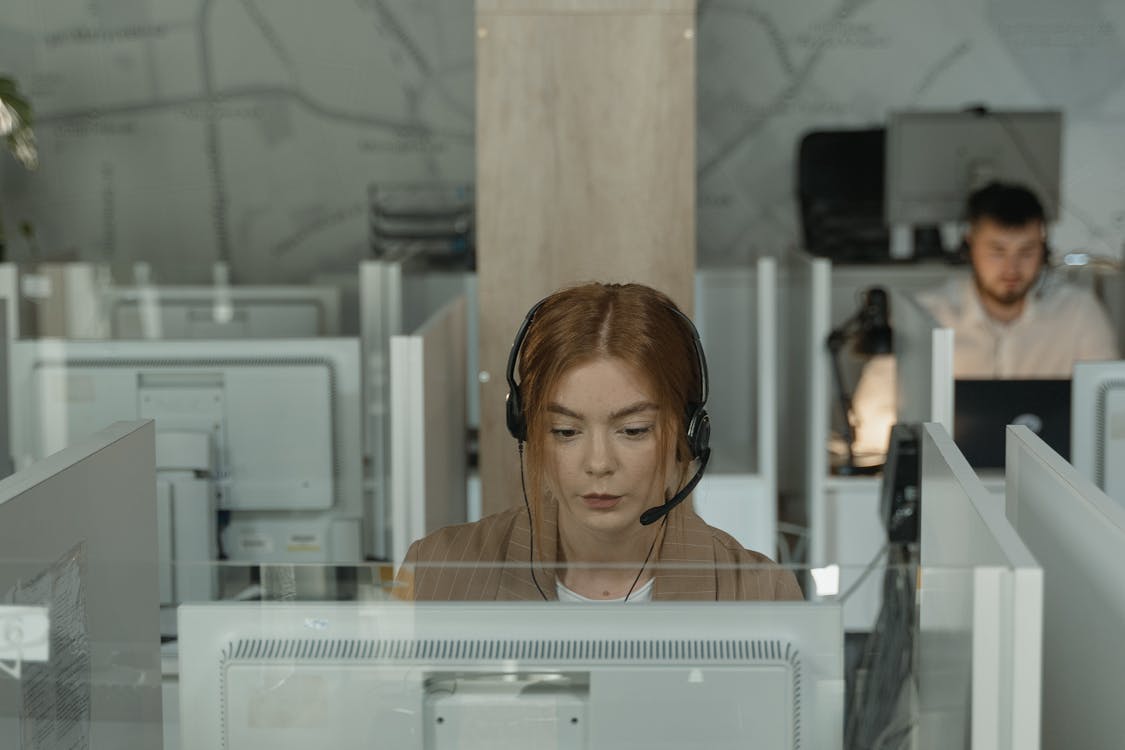 What Skills do you Need to Work as a VA?
Depending on their level of experience, virtual assistants have a variety of skill sets but are certainly useful for any freelancer.
Communication Abilities:
A VA job will demand you to interact with people from various cultural backgrounds. It enhances both your written and verbal communication.
Management Skills:
One of a VA's main goals is to be able to manage multiple tasks at once. Only a seasoned expert can provide the appropriate management abilities that are essential for service- or product-based organizations.
Interpersonal Abilities:
As a VA, you must be able to adjust to various personalities. Every customer is different. You will still need to get along with people even when you work outside the office.
Technical Command:
Virtual assistants use a variety of applications and software. Although you don't have to be an expert, it helps with everyday jobs involving software and the web, such as processing orders.
What Benefits Come with Being an Ecommerce VA?
The ability to choose your preferred clients and work whenever and wherever you want is one of the advantages of working independently. Remote working can be very flexible and bring long-term professional satisfaction. (Plus, you may work in your pajamas at day or night if that pleases you.
Be The Boss: Because you can set your own prices, starting a VA service theoretically enables you to make as much money as you desire. No more haggling over wages or refusing to accept a raise. Instead, it will be up to you to choose how much to charge and when.
Advantages of Low-cost Setup: Remote assistants require a small initial investment. A laptop, a work location, and appropriate internet are all you need to begin with. You might invest money in a high-quality website, marketing software, and training courses as your business grows. However, you might keep things quite basic when you initially begin.
Effect on the Business Community: Benefits of being a VA extend beyond the traditional services and have some unseen benefits. Virtual assistants are essential to the success of firms because they perform vital tasks. The best aspect of working remotely is enabling a company to prosper while remaining in its comfort zone.
How Do I Become a Virtual Assistant for Ecommerce?
If you're a driven being with excellent communication and planning abilities, then establishing your own name can be the best career choice for you. We'll go over how to run a profitable freelance business.
1. Choose the Services You Can Offer Best:
As a generalist VA, you can assist with administrative and managerial responsibilities of a general kind. However, you might specialize your freelance work to better assist your sector. If you are skilled at writing, you might work as a freelance content or copywriter, for example. You can also get into graphic designing if you enjoy creating things.
After deciding to specialize your support, you might wish to concentrate on providing the products and services that your target market values the most. Going forward, you must establish
You must now decide on pricing for your service. The majority of independent contractors charge by the hour, but you can create your own packages, such as providing SEO and digital marketing services for a set monthly fee.
2. Create Your Name Brand:
Creating and defining your brand is the next stage to becoming a successful online service provider. If you want to be original, you can give your business a fancy name that complements your services. Alternatively, you can start the brand with your name and expand with it.
You must concentrate on additional elements, such as location, customer requirements, service offering, and risk management, in order to improve your business structure. Before taking any legal action, you might want to see an accountant.
3. Consider Legalizing your Service: 
There are many people who start offering an illegal service for the sake of easy money. But, If you have decided on what you are going to offer, formalize the offering by using a trusted payment option.
. You will eventually require an employee identification number (EIN), often known as a federal identity number, to protect your company.
The first and the utmost thing you should consider while making an agreement with the client is the legal process of receiving payment and delivering the work. It aids in safeguarding your company if the client snitches on you and breaks the deal.
4. Configure the Tools you will Use:
Being self-employed is pretty exciting, but you need to keep the process simple in the beginning. Getting into plugins and systems can put a strain on your pocket and feel a little horrific. You will require the following equipment when you begin:
Safe Payment Process. Given that it is user-friendly and is available in major outsourcing countries, such as PayPal, skill, and bank transfer, you will need a straightforward and global payment option.
Email address. It's very possible that you already have a functional email id that you use to get in touch with the service buyer. Simply make sure that your email address appropriately reflects who you are and is formal. Your name or the name of your company would fit the criteria.
Portfolio. A potential customer learns about you and your service via your blog or portfolio. So, invest your time in building a professional portfolio and updating your blog daily.
5. Seek Work:
Your network is the ideal location to hunt for employment, but there are also many websites like Upwork, Freelancer, and Fiverr that are made just for remote workers.
You can also get in touch with nearby companies that might require your skills. While VAs work from a distant location, you can still get hired by the local businesses in your area. Thus, your location might be a wonderful strategy to get on their radar.
Select DOS to Employ a Virtual Assistant for Ecommerce:
If you have not employed a virtual assistant to help you with boring and laborious activities. You are passing up opportunities to save expenses and improve productivity.
Employ Digitech Outsourcing Solution (DOS) to hire qualified company personnel for outsourcing. They will boost the bandwidth of your business by supplying the best at the appointed moment. Additionally, so that you don't lose any opportunities, our team works around the clock to maintain your brand operating.
Additionally, because our chat agents are multilingual, you may serve consumers from other countries. To understand more about our services, you can also use our free trial option. So get in touch with us and let our professionals tailor your conversation strategy.